Me
For those of you that have been with me for a number of years, you will remember when  i was 'Currently, the one armed chiropractor'.  I came off my bike which resulted in a radial head (elbow) fracture about 7 years ago. Well, unfortunately, I've fractured my arm again and therefore I am Currently, the one armed chiropractor, AGAIN. This one isn't quite as simple in that the distal radius has fractured into 3 pieces and also there is an ulnar avulsion (wrist) fracture.  I think pictures always help so here goes: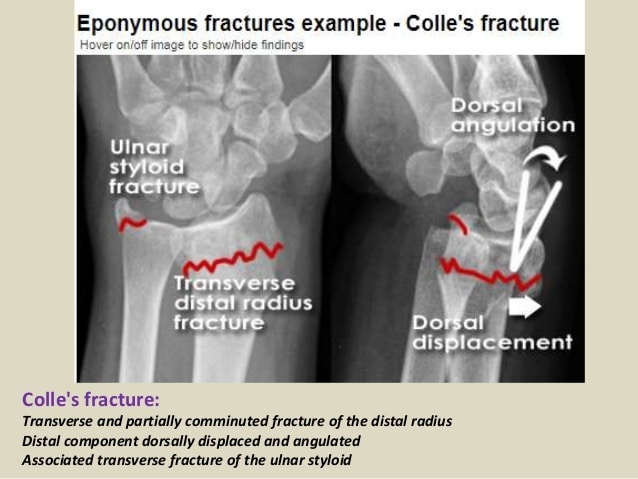 I have been advised to not return to work for 8 weeks but I shall try to speed up the healing recovery time by doing all the right things. Don't worry people, I won't return until I know I am healed sufficly.
On that note, if anyone has any comfrey growing in their garden, i would really appreciate a bunch of it so that I can make some comfrey poultices? I will be able to apply them in 2 weeks when I remove my present cast to change to a splint. Really looking forward to that already!
The clinic
My plan had been to re-open the clinic around June 15th, IF the Covid 19 numbers looked good. I was really excited as I had finally managed to get the table re-upholstered and it looks great. Well it does if you like orange and I do!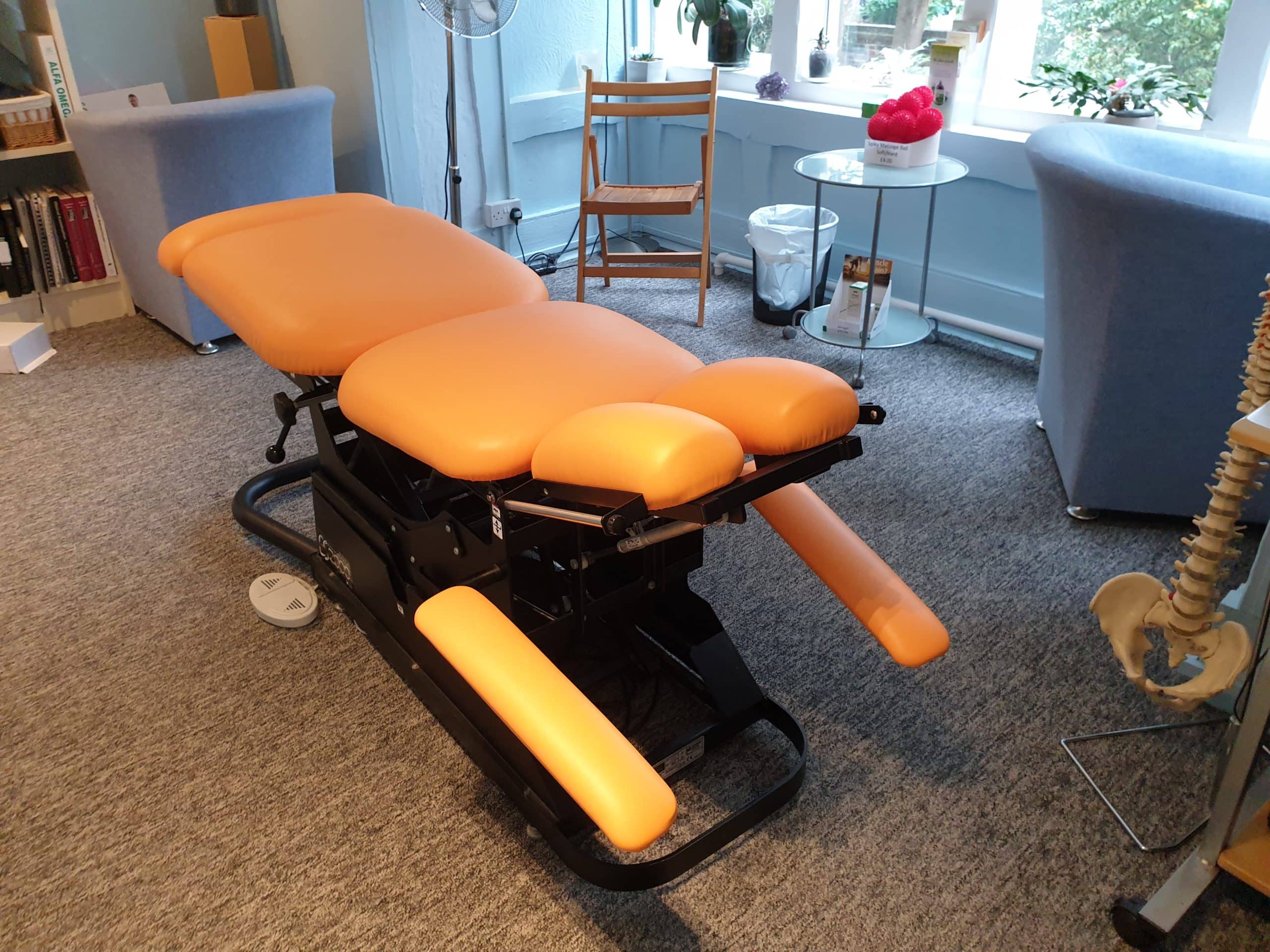 Also, in preparation to re-opening, I had repaired the x2 damp spots on the window walls, that had been annoying me for ages and given the whole clinic a deep clean. I was even going to do a funny video with me resplendent in my full PPE garb. Actually, I was excitedly talking about this all to a friend while having our weekly, socially distanced walk, when it happened. Boom. Well I think it was talking excitedly to someone in person, unusual for me right now, not paying attention, loose sandals, wet weeds and a curb. I went down hard and fast much to the amazement of my friend. It took me a lot longer to gracefully (not) get myself up. Presently, I can't confirm precisely, a clinic opening date but it will be somewhere from July 17th to possibly July 31st?
You
I am so sorry everyone. I know many of you were looking forward to receiving treatment once more and believe me, I was really looking forward to being able to treat people in person once more. However, don't forget, I am available for Virtual/Telehealth appointments. Different, I know, for those of you that are used to me doing it all for you but truly effective. I actually really enjoy doing these treatments. There is a different emphasis from in person treatment which I think is highly beneficial for the patient. So much so, that I will continue offering Virtual/Telehealth appointments once the clinic is open as I think they are highly avantageous for patients. So even though I only have one functional arm at the moment, I am stll here if you need me.
In the meantime here are a couple of links to old blogs that I periodically update. I use them a lot to refer patients to helpful video stretches and exercises. They have loads of videos on them that will help you with many aches and pains:
I hope you are managing to not only survive but thrive at this strange time in our history. I also hope it is not all causing you too much financial concern and emotional stress. Remember – this too shall pass.
So from this currently, one armed chiropractor, I look forward to seeing you all in the not too distant future.
Anne French, Chiropractor and Functional Medicine Practitioner