About Us
All about who we are and what we do at Coast Chiropratic Clinic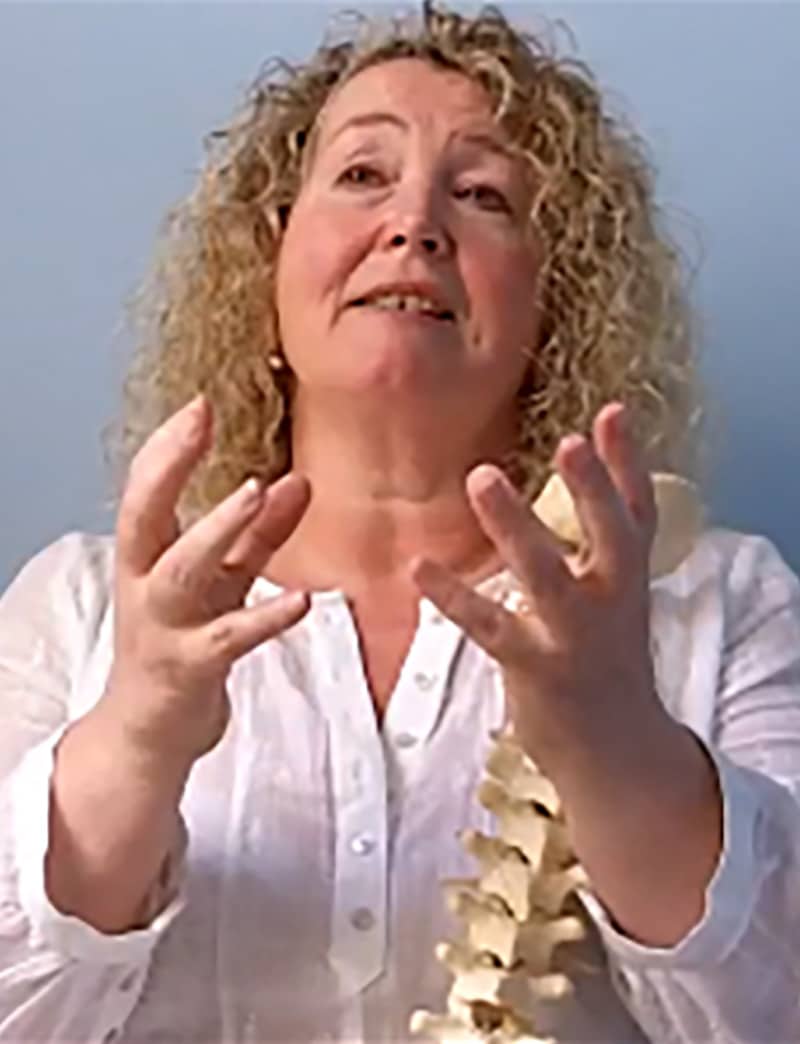 Meet the team
During the period of the pandemic, we have found some people prefer to receive treatment via video link rather than in person. We are more than willing to help you this way and can talk you through what happens. Just call us on the number above or drop an email for more information.



Anne French – Chiropractor & Functional Medicine Practitioner



BSc (Hons), MSc Chiropractic, Doctor of Chiropractic
Registered with the General Chiropractic Council
Member of the British Chiropractic Association.
Member of The Institute of Functional Medicine
Anne completed her Chiropractic education at the Anglo-European College of Chiropractic in Bournemouth. Anne also completed her post-graduate Functional Medicine training with The Institute of Functional Medicine.
She has over 19 years' experience of clinical practice and is just as passionate about providing excellent health care to her patients now as when she first graduated.
Anne was introduced to Chiropractic after a severe road traffic accident while living in Canada. Being British she had not heard of the many benefits of Chiropractic as at that time Chiropractic was not well known in Britain. The pain and injuries still persisted 3 months after the accident. A friend noticed Anne was in a lot of pain and struggling and dragged her into her Chiropractor for treatment. The relief Anne received, even from that first treatment was amazing and she knew that this skill was something that she would like to be able to do to help other people.
Anne opened Coast 15 years ago with the intention of offering patient's high standard, alternative health care and information in a friendly and professional environment from highly qualified practitioners. Based on patient's comments, we can confidently state that we have succeeded to date but we are always looking for ways to enhance what we do.
As a Chiropractor, Anne treats complaints such as back pain, migraines, headaches, frozen shoulder, shoulder injuries, tennis elbow, lower back pain, hip and knee pain from osteoarthritis, using a combination of treatments suited to each person's needs which may involve Chiropractic manipulation, mobilisation, soft tissue work, exercise/ nutritional advice and a branch of Chiropractic treatment called Applied Kinesiology. This approach results not only in the relief of pain and discomfort but offers people the opportunity to take an active role to control their health/stress and improve their lifestyle.
Anne's reputation is well known as being an exceptional Chiropractor. She has always practiced in a holistic fashion. However, over the years her practice has increased more in that area due to the results she gets with her Functional Medicine patients.
Anne's true passion is to strive to optimise her patients health and well-being by inspiring each patient to make tiny lifestyle changes that can have an immensely positive impact on their health.
Reception
Our Reception staff are outstanding!
They are extremely capable and will always try to do the very best they can to make your visit to the clinic, as close to perfect, as they can.
This happy bunch (more photo's coming soon) will welcome you to the clinic, providing a friendly but professional atmosphere. 
Chrissie Spicer
Before starting work at Coast in April 2015 I was a patient of Annes, being treated for a long standing back problem which was quickly resolved, so I had already experienced the friendly welcoming atmosphere of the clinic.
As the first point of contact for a patient arriving for their treatment I gain a great deal of satisfaction in putting the patient at ease and ensuring they are comfortable by giving them a personal experience in the clinic.
As the rest of the team would agree working at Coast is both fulfilling and very enjoyable.
Tanya Spicer

 We look forward to welcoming you to the clinic.
Fees
Chiropractic Appointments
New patient in clinic or via Zoom

£65
Follow-up
£45
Functional Medicine
New patient in clinic or via Zoom

£200 – 60 mins
Follow-up
£100 – 30 mins
We accept cash or credit/debit cards.
Our fees are covered by most Private Health Insurance Companies.
Frequently Asked Questions
Chiropractors qualifications
All chiropractors practicing in the UK must be registered with the General Chiropractic Council (GCC). To do so they must have graduated from an accredited institution, which takes a minimum of 4-5 years of study. Subjects of study include: anatomy, physiology, pathology, neurology, pharmacology, orthopaedics, injury rehab, nutrition, diagnosis and radiology.
Our Chiropractor, Anne French, graduated from the AECC, has a BSc (Hons), MSc Chiropractic, and is a Doctor of Chiropractic.
Chiropractors must also complete 30 hours of Continual Professional Development (CPD) each year to remain up-to-date with their skills and knowledge and qualify for registration with the GCC.
How many treatments will I need?
The number of treatments varies from patient to patient. This all depends on your presenting complaint, your health, your lifestyle habits and how well you have looked after yourself over the course of your life (yes, it really makes a difference).
Anne will give you a plan of treatment on your initial consultation, as is required by the GCC. This will give you an idea of what to expect but nothing is written in stone, it is your body and always your decision; we give you our professional experience and advice.
Many patients decide to continue with ongoing, periodic Chiropractic care as they recognise the benefits they receive and realise that Chiropractic treatment is about health and not just pain relief.
Do I need to be referred by my GP?
No, you do not need to be referred by your GP: Chiropractors are primary healthcare practitioners. A GP will often refer patients to a chiropractor and vice versa as required.
Can I claim on my private health insurance?
In most cases health care insurance providers cover chiropractic care. Some providers may also require a referral from a GP to claim. We recommend that you contact your insurance company to check your level of cover. You are required to pay for your treatment and then make your claim directly with your insurer. Please advise us when making your appointment if you will be claiming on insurance.
Is Chiropractic care available on the NHS?
Please check with your GP to see if your local Primary Care Trust has funding for chiropractic treatment. In May 2009, The National Institute for Health and Clinical Excellence (NICE) recognised chiropractic as a treatment for low back pain. NICE recommended "offering a course of manual therapy, including spinal manipulation, comprising up to a maximum of nine sessions over a period of up to 12 weeks" NICE provides guidance to the NHS, sets quality standards and manages a national database to improve people's health and prevent and treat ill health.
Is Chiropractic safe?
Yes. Chiropractic care is very safe when performed by a registered Chiropractor.
A thorough examination is essential for the Chiropractor to diagnose your condition and assess your needs. They will only adjust you if is appropriate to do so. If the Chiropractor believes your case is outside her scope of practice she will refer you to the appropriate medical professional.
What is the popping sound?
When you are adjusted, you may or may not hear a popping sound. The popping sound is simply a release of gas when the joint is moved like popping your knuckle. It is NOT the bones cracking!
X-rays
If you require x-rays you will be referred to a local x-ray service. The x-rays will then be reviewed and analysed by a Radiologist and your Chiropractor. Your x-ray results will be discussed at your next convenient treatment.
What is the difference between Chiropractic and Osteopathy?
This is one of the most common questions asked at the clinic, so common I wrote a Blog on it (just follow this link). However, I truly believe, it makes no difference whether you see a Chiropractor or an Osteopath. Our training is very similar (in the UK). We treatment similar conditions, we are all a little different due to our personal passions or beliefs about health, therefore we have found our own way of practicing in our profession. All that really matters is that you can communicate with the practitioner, they listen and they have a passion to help you.